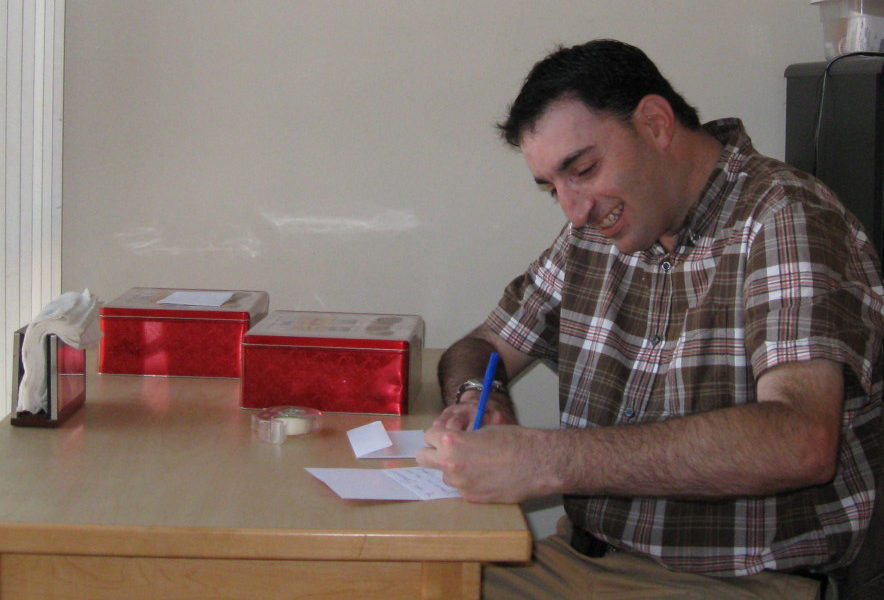 I have been on the autism path for the past 40 years raising my son Brandon to independence.  He has conquered his dream of independence and I have conquered my dream of writing books and speaking.
I was out last week speaking at an event when a gal in the audience asked me, "Can you tell me what you know for sure?" It inspired me to address her question and make a list.  I'll share it with you as it seems so appropriate for the beginning of a new year.  I am sure you too will have your own what you know for sure list.
Our children will live 75% of their lives as adults.

They will silently demand that those who are close to them continue to grow and change just as we ask them to.

They will learn more from what we do than what we say.  Our actions speak louder than words.

They will grow at their own pace and not ours.

They will continue to grow even when we do not see maturation for sometime.

Our way is not the only way.

There are many ways to get to the top of the mountain.

It is extremely important to remain flexible as you continue to move forward on this path.

Allow your children to lead the way and see what interest them.  

Teach them about safety and hygiene and watch them learn life by living life.

Support them along the way as you find support for yourself.  

You will need extra help and assistance as your child embarks upon independence preferably someone who knows what you are going through to help guide you.
If we expect parents to "let go" of their children in a timely manner, they will need the tools to get them through their own transitional stage just as their children do.
Stay tuned for my next post: Transitioning Tools for Parents.
Happy New Year as we move through this year together.
Amalia Starr
Send me an email if you're interested in having me speak at your next event! [email protected]